(24) Almond Flax Bars $2.50 ea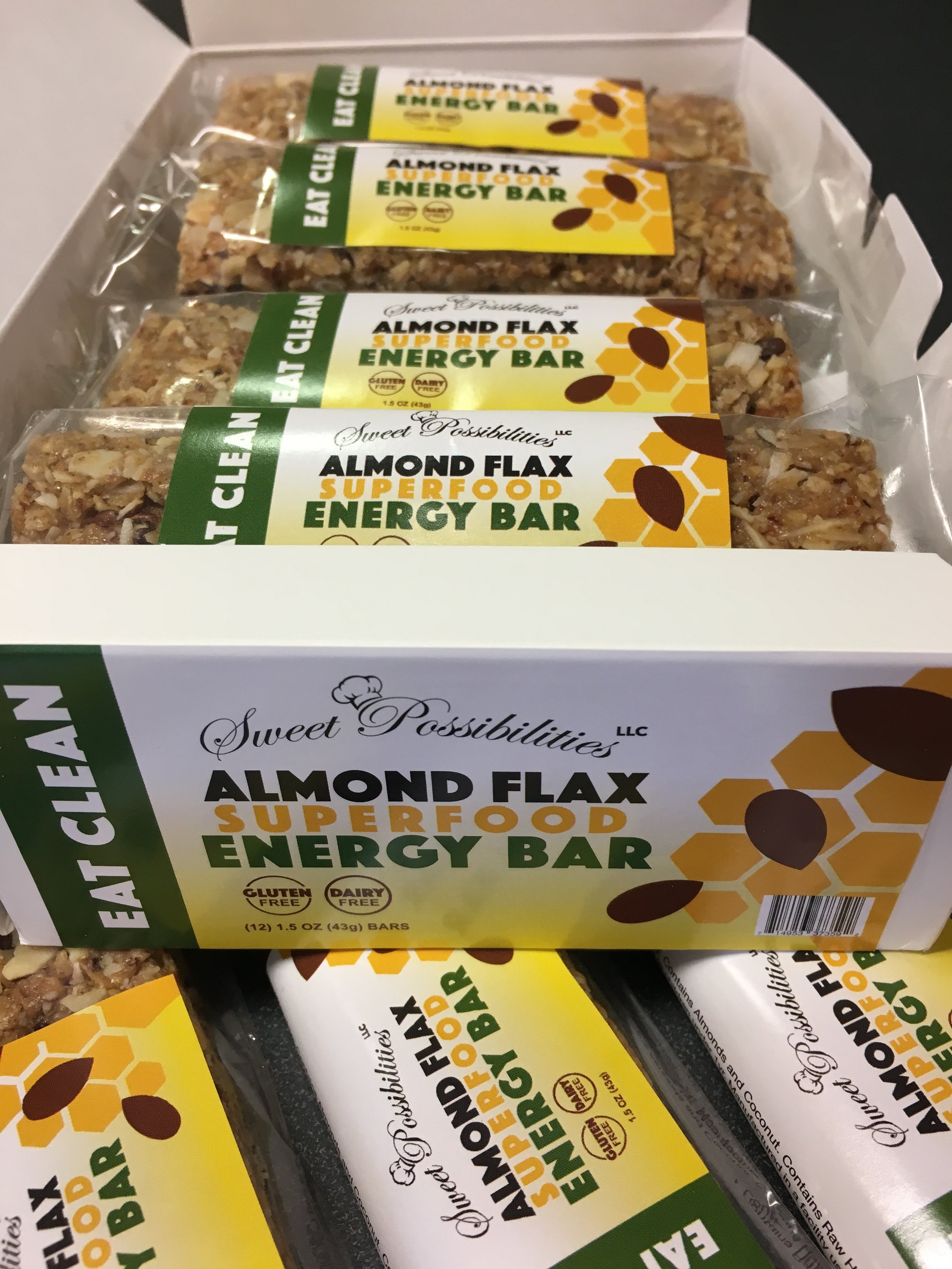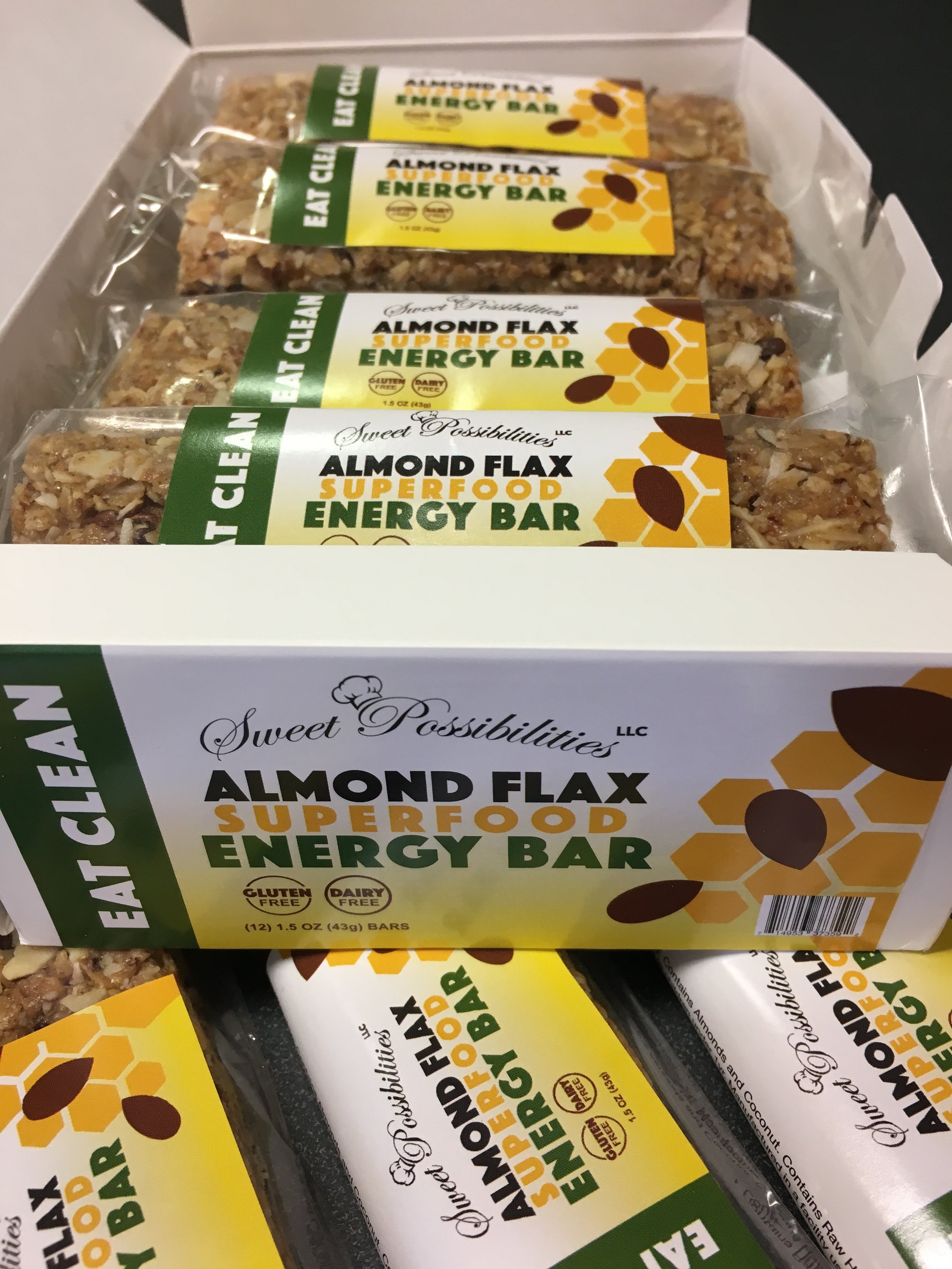 (24) Almond Flax Bars $2.50 ea
(24) Almond Flax Bars. *** Includes ($15 Shipping & Handling)
Ingredients: Almonds, Raw Honey, Organic Gluten Free Oats, Organic Flaxseed, Unsweetened Coconut, Organic Raw Cacao Nibs, Mediterranean sea salt.
Warning: Contains Almonds and Coconut. Manufactured in a facility using wheat products. Contains Raw Honey (Do not give to children under 1yr). May contain shell pieces.
Price includes Shipping & Handling.