(24) Hike & Bike Bars $2.50 ea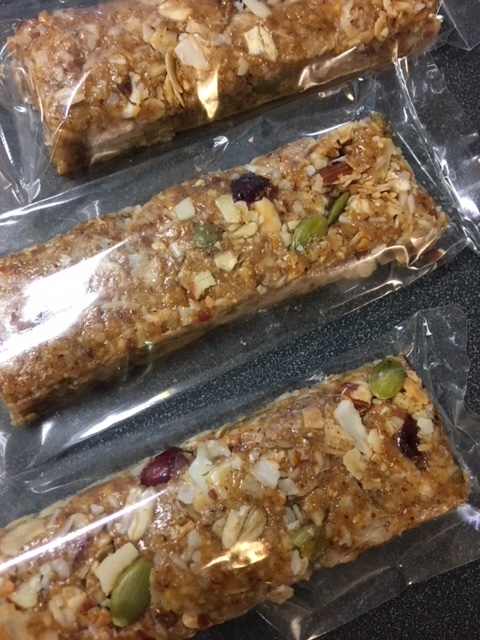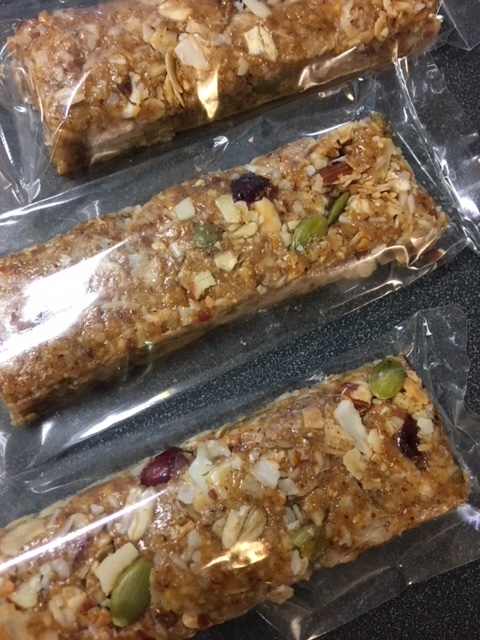 (24) Hike & Bike Bars $2.50 ea
(24) Bike Trail Energy Bars - $75 Includes $15 for Shipping & Handling.
Ingredients: Almonds, Raw Honey, Organic Gluten Free Oats, Unsweetened Coconut, Organic Cranberries, Organic Pumpkin Seeds, Organic Flaxseed.
Warning: Contains Almonds and Coconut. Manufactured in a facility using Wheat products. Raw Honey (Do not give to children under 1yr). May contain shell pieces.
Price includes Shipping & Handling.
Popular among people "on the go" with Cranberries and Pumpkin Seeds! Gluten & Dairy Free like our other bars.
User Tax. Customer is responsible for State and Local taxes.